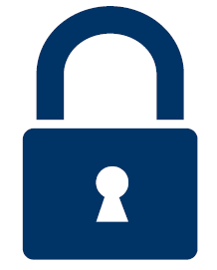 As healthcare providers move from using paper records to Electronic Health Records (EHR), they positively change how patients experience care. Technology puts an abundance of patient data at a provider's finger tips, helps ensure the data stays up to date, facilitates care coordination, and enables correlating data to improve population health. However, patient data and its derivatives are considered Protected Health Information (PHI). To reap the electronic benefits, it is imperative the technology and its use meet privacy and security regulations defined by HIPAA and CMS' Promoting Interoperability programs.
It is important for providers to put processes in place to secure the data and safeguard it from unauthorized use. Breaches result in fines and perceived security risks can cause patients to withhold vital information. Addressing the extensive regulations is no trivial matter.
Providers therefore need to assess their practice's privacy and security status, develop remediation plans to resolve gaps, communicate resolution steps to providers involved, and track progress in addressing issues. We suggest to follow a process with the steps outlined in the graph. 

Download this free Securitiy Risk Assessment Tool from the ONC website. This tool is meant to assist providers and professionals as they perform a risk assessment.