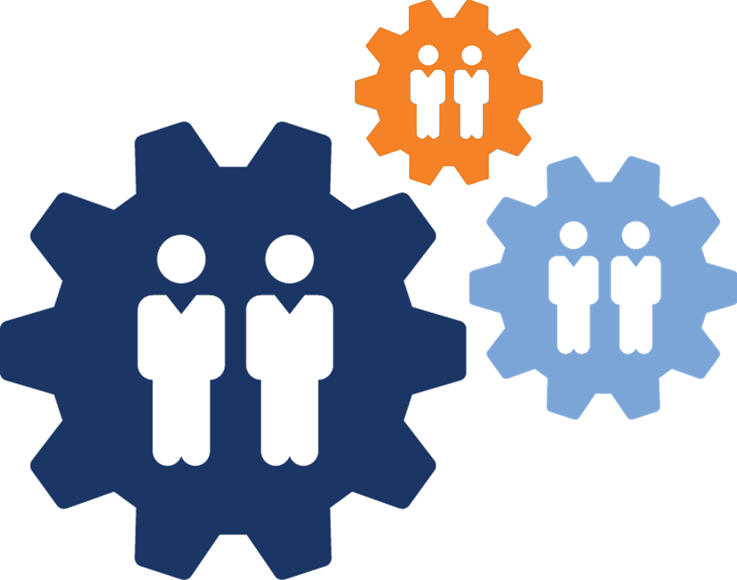 To build out the capabilities of your practice through Health IT, you will need to enter the world of practice transformation, which includes automation, process improvement, and workflow redesign. The goals are to increase productivity and quality, develop the ability to take on more patients, provide better care, and reduce the cost per patient.
Your staff will have to unlearn old ways of doing things and learn new skills and methods. Disruption in their skill requirements may take them out of their comfort zone and can cause worries about job security. When this results in explicit or hidden reluctance, it can stall progress and inhibit success.
Practice transformation requires change management, including motivation and training of the staff. It is important to make it clear to all staff members how getting on board will increase the value of their contributions to the practice. As routine tasks become easier and quicker to execute, the staff can refocus their time on advanced tasks that increase their knowledge, experience and efficiency.
While practice transformation is not easy, many lessons learned from similar transitions in other industries have been adapted to be applicable to health care. ONC in collaboration with the National Learning Consortium have created materials and tools to assist providers in the process. A sampling of links to popular ONC resources is included below.  
Practice Transformation Toolkit
Install ONC's complete toolset for EHR-based practice transformation. The tools take you through readiness assessment; EHR acquisition and installation; change management; workflow redesign; and continuous process improvement. The toolset comes with templates to assist you through the entire process. You can jump to topics relevant to where you are in the process. Information you enter is stored on your local computer.
EHR Optimization and Interoperability Strategies
Download ONC's EHR strategy document to learn how to best incorporate an EHR system into your practice.

Take the online Interoperability Training Course to take advantage of interoperable EHRs.
Change Management
Download ONC's change management primer to learn proven change management methods adapted to health care.
Process Mapping and Workflow Redesign
Download ONC's introduction to process mapping, which is beneficial for workflow redesign. Advanced explanations can be found on the Internet. As mapping starts with charting the existing process, it tends to uncover process flaws no one realized existed. The second step is to remap the process into a pragmatic solution everyone can buy into.
Download ONC's workflow redesign templates, for workflow examples applicable to the various processes in a healthcare practice. Use process mapping to create workflows suitable to your practice.
Clinical Quality Measures
The ONC resources assist providers with implementing Clinical Quality Measures. Download ONC's CQM Data Documentation Plan to establish methods to measure and report the Clinical Quality Measures.
Other Practice Transformation Resources
The above links are just a few examples of what is available. To review all the ONC resources, visit HealthIT.gov.