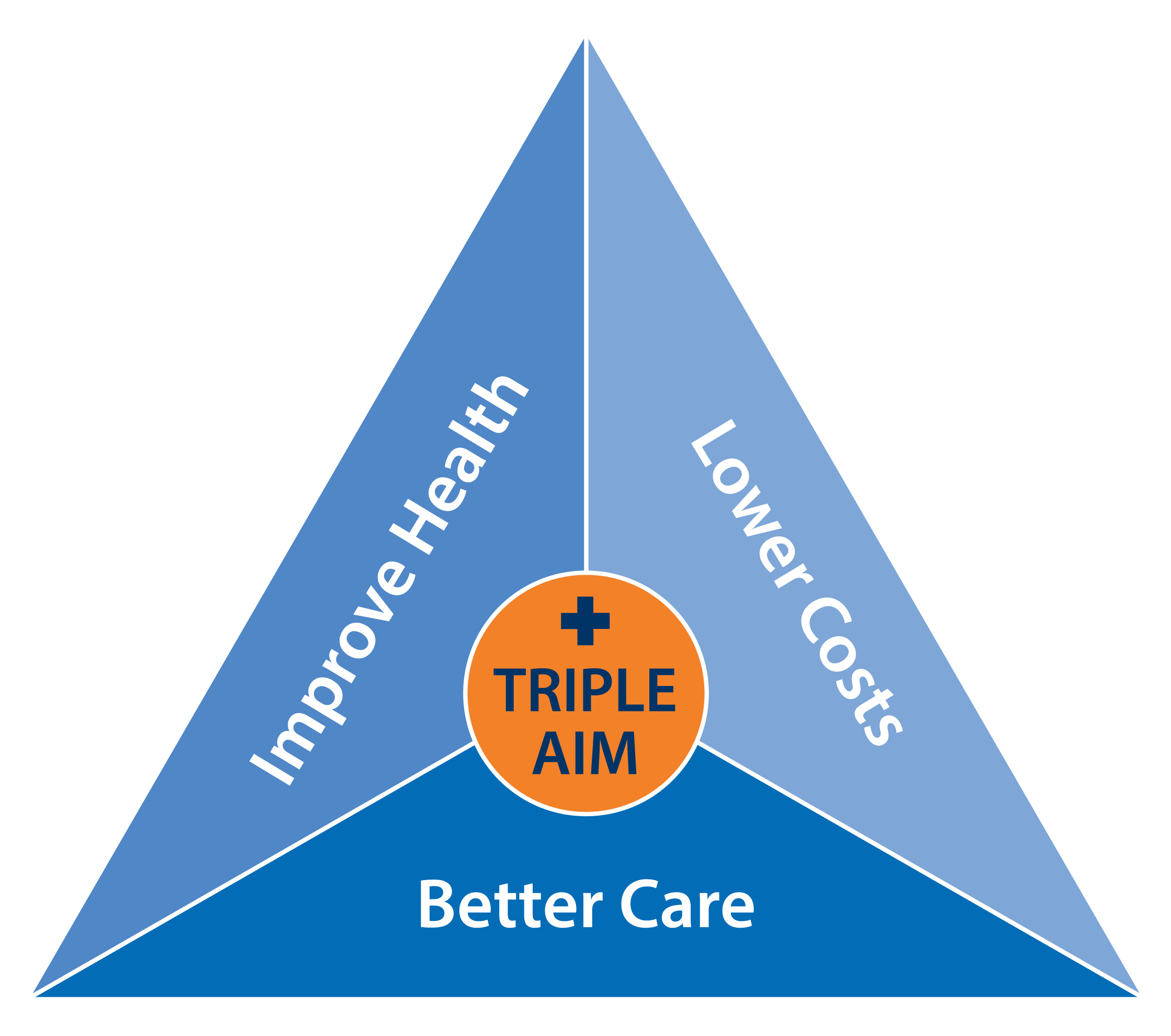 The Triple Aim is a framework that was created to optimize the performance of our healthcare system. It is based on the idea that to improve the system, we need to simultaneously pursue three dimensions:
Improving the patient experience of care, including quality and satisfaction;
Improving the health of populations; and
Reducing the per capita cost of health care
The Triple Aim was developed by the Institute for Health Improvement in Cambridge Massachusetts in 2007. The concept has been adopted and adapted by governmental and commercial organizations in the efforts to improve health care.
Variations of the Triple Aim model are currently being used to drive health reform through innovations in care models, healthcare technologies and financial approaches.
The Triple Aim was incorporated as a cornerstone in healthcare legislation, including the Federal HITECH Act, which promotes the adoption and Meaningful Use (MU) of Electronic Health Record (EHR) systems and Health Information Exchange (HIE). The same objectives were incorporated into M.G.L. Chapters 305 and 224 which defined MeHI's mission as the Commonwealth's agency to advance the dissemination of Health IT across the state. The laws are based on the potential of Health IT to drive improvement of health care and reduce cost. 
At MeHI, the Triple Aim is a key objective within our mission to assist Massachusetts healthcare providers in adopting and effectively using Health IT, and it is a founding principle for all our Health IT support programs.