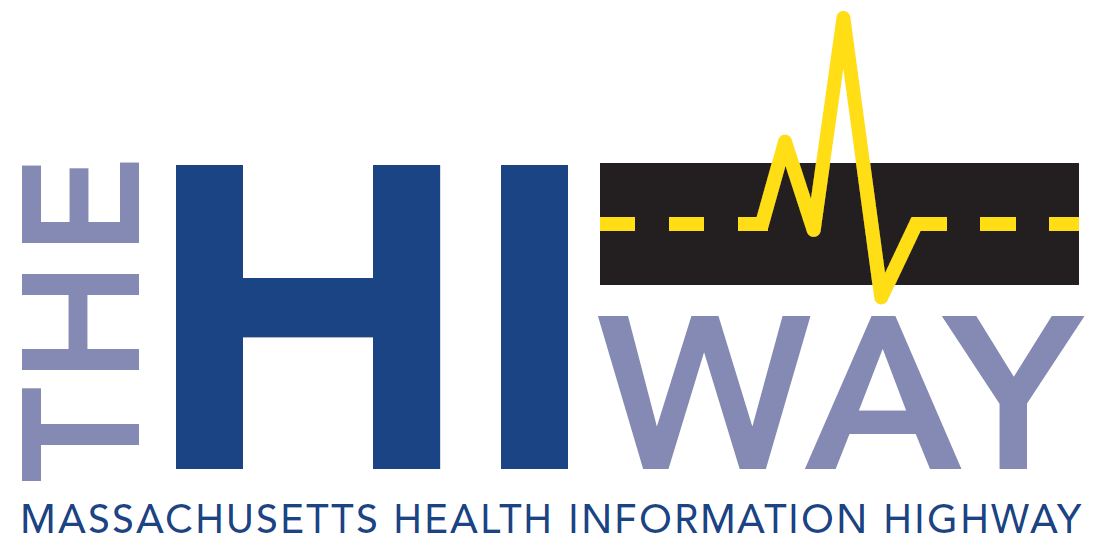 In 2012, the Commonwealth of Massachusetts launched the Mass HIway, the statewide Health Information Exchanges (HIE). This publicly supported HIE enables the secure electronic transfer of clinical and other patient data among organizations, including hospitals, doctors offices, pharmacies, labs, skilled nursing facilities, and other healthcare entities.
The HIway is a Direct Messaging platform. Direct Messaging is a way to securely exchange information between healthcare entities. It can be used to connect the EHRs of the entities to communicate from EHR to EHR via Direct Messaging. If one or both sides don't have an EHR, the providers can use the HIway's standalone secure Webmail for Direct Messaging.
HIway 2.0
In 2018, the Mass HIway released HIway 2.0, which is based on the Orion Health's Communicate platform. HIway 2.0 significantly improved the HIE capabilities, as it aligned the HIway with modern interoperability standards, simplified the connection process, and improved the user experience. Review the new features in the graphic shown below.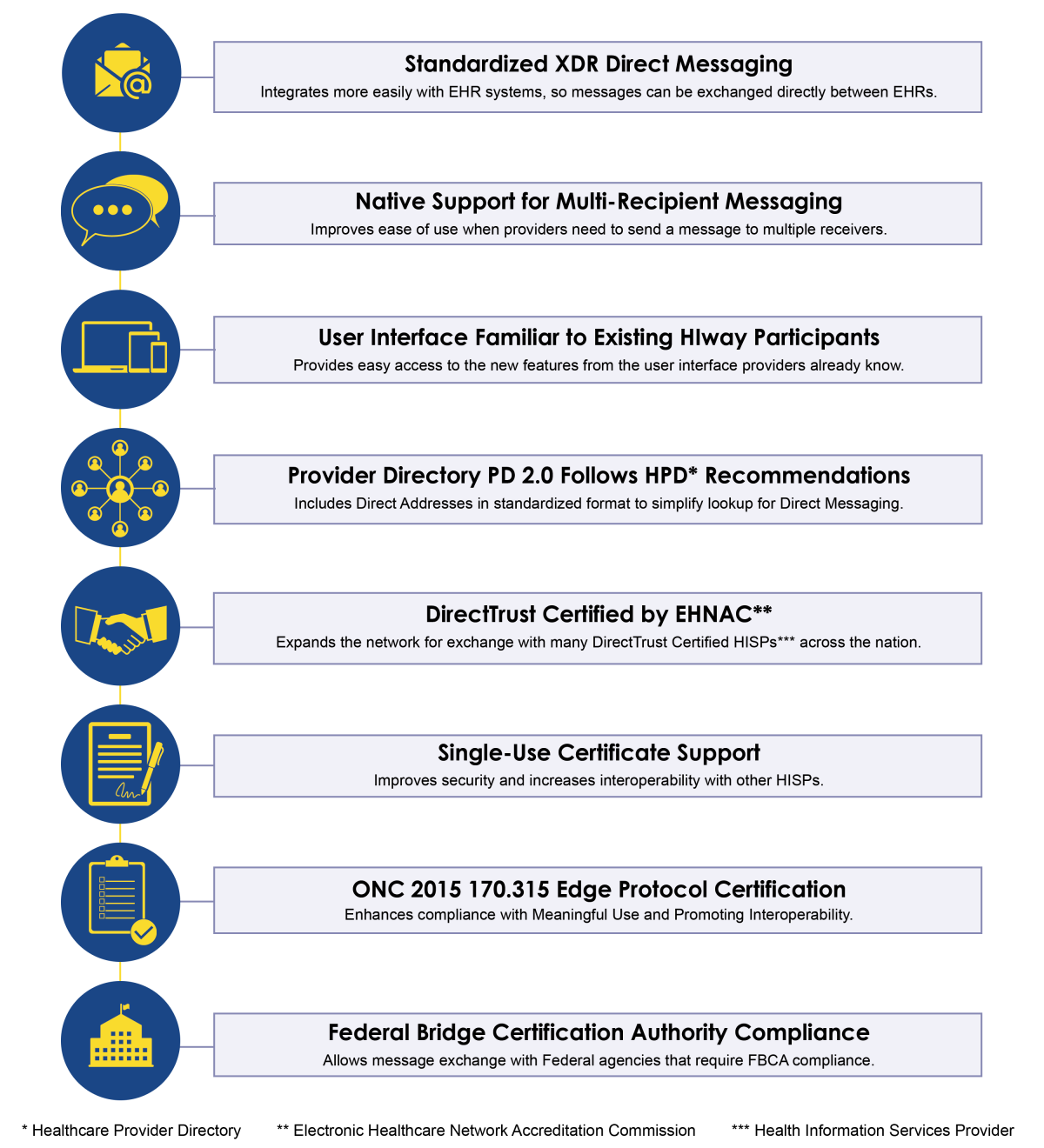 The Mass HIway is operated by EOHHS. The HIway is financed through a state-federal partnership with the Center of Medicare and Medicaid Services (CMS). MeHI's role is to encourage and support the adoption of the Mass HIway and HIE across Massachusetts. 
Implementation of the Mass HIway is a critical component of enabling the Commonwealth's healthcare community to: 
Positively influence care coordination and delivery due to improved access to information

Reduce administrative costs throughout the delivery system

Improve public health reporting and analytics

Enhance patient care communication among providers

Increase patient engagement with providers on care plans
New Mass HIway Website
While MeHI continues to support the Mass HIway, the HIE and HIway resources developed by MeHI will no longer be available on the MeHI website. These resources have been consolidated onto the new Mass HIway website. To access the Mass HIway website, click here, or click on the links included below to review specific content on the Mass HIway website.
Links to Mass HIway Services
For information on the available HIway Services, click here. These services include: 
     HIway Direct Messaging
     HIway Account Management Support
     Public Health Reporting
     Statewide ENS Framework
Note: Effective October 1, 2021, the Mass HIway no longer provides HAUS Services. To learn about alternatives, click here.
Links to Mass HIway Resources
To access the available HIway and HIE Resources, click here. These resources include:
     Provider Directory 2.0
     Trading Partner Directory
     HIway Connections Map
     HIway Webmail Tutorial
     HIE Spotlight Stories
     HIE Use Case Toolkit
     Query HIE Toolkit
Other Useful Links
To review the HIway regulations and attestation requirements, resources, and forms, click here.
To access the HIway newsletters, click here.
To review on demand webinars related to the Mass HIway services and regulations, click here. 
To enroll in the Mass HIway or to subscribe to the HIway Newsletter, click here.
For more information, contact the Mass HIway at
1-855-MA-HIway (Options: 1 = Enrollment, 2 = Support, 3 = Information)
For general inquiries: masshiway@state.ma.us
For technical support: masshiwaysupport@state.ma.us