Spring 2021
The Spring 2021 Learning Collaborative explored the topic of sharing sensitive health information electronically. Dr. Hannah Galvin, Chief Medical Information Officer at Cambridge Health Alliance and leader of a national workgroup on data segmentation, presented her insights into this important topic. The group also revisited the documents and guides created at our 2016 Learning Collaborative, designed to help providers with communicating the benefits of patient information-sharing to their patients. The MeHI team gathered input from participants on necessary revisions to some of those resources in light of new legislation and updated regulations. In addition, participants had the opportunity to share challenges, success stories, and best practices with one another. These open discussions are the foundation of all our Learning Collaborative events.
Provider Discussion Document
This document examines some considerations for sharing sensitive information electronically, and seeks to foster a common understanding of both benefits and risks. Originally developed in 2016 and revised in 2021, this document identifies some of the obstacles to information-sharing and provides a starting point for mutual understanding, as well as resources for further discussion.
Note: Other documents developed in the 2016 Learning Collaborative will be updated and posted here in the near future. This includes Administrator FAQs, Consent Template, Patient Handout, and Patient Talking Points. For the original documents, click here.
Recording of Dr. Hannah Galvin's Presentation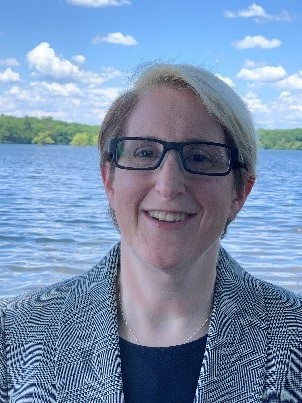 Dr. Hannah Galvin is a clinical informatics thought leader and nationally-recognized expert in the segmentation of data to protect patient privacy and promote interoperability. Dr. Galvin guides major professional societies and health IT vendors regarding complex issues of patient agency and privacy to support the evolving technology-enabled continuum of care. 
Dr. Galvin currently serves as Chief Medical Information Officer for Cambridge Health Alliance, an innovative academic public health system dedicated to providing care for all in need throughout the Boston metro north region and is an Assistant Professor of Medicine at Tufts University School of Medicine. An experienced primary care pediatrician and hospitalist with specialization in child abuse medicine, her clinical work focuses on vulnerable populations including at-risk adolescents. Dr. Galvin is dual-board certified in Clinical Informatics and Pediatrics; she trained at Boston Children's Hospital and graduated from Harvard Medical School and Wellesley College. 
Watch the video below to view a recording of Dr. Galvin's presentation