Healthcare Provider Cybersecurity Monthly Call - December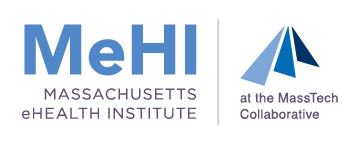 Join the Massachusetts eHealth Institute (MeHI) and the MassCyberCenter on December 8 for our monthly health care provider cybersecurity call. As always, we will be joined by representatives of CISA New England and the Massachusetts State Police and Commonwealth Fusion Center who will provide updates on recent cyber threats and trends. This call will include a recap of the November MassCyberCenter/MeHI Tabletop Exercise (TTX). This TTX examines what information and resources are used by affected healthcare entities during a significant cyber event and how information is exchanged in order to capture opportunities to improve communication and collaboration.

These calls will continue to occur on the second Thursday of every month and will feature a discussion leader from MeHI and the MassCyberCenter, CISA, the Commonwealth Fusion Center, and additional guest speakers to provide updates on emerging threats and cover a monthly topic of interest from the group.

If you have any questions on the series please email fathy@masstech.org.

This series was developed as an outcome of the 2020 Baseline Cybersecurity of Massachusetts Healthcare Provider Survey. The Association for Behavioral Healthcare, Home Care Alliance of Massachusetts, LeadingAge Massachusetts, Massachusetts Health & Hospital Association, Massachusetts League of Community Health Centers, Massachusetts Medical Society, and Massachusetts Senior Care Association partnered with MeHI and the MassCyberCenter to develop and circulate the survey.